Up in Granny's attic amidst the dust and the cobwebs is a beautiful old trunk. Inside are all the keepsakes of Granny's many years.
Some are worth a lot of money, and some worth nothing but the memories they represent. Each time she opens the trunk to show off her collection,
a new treasure is discovered, and a new story revealed.
Inside
Granny's Trunk
are stories
about her heritage, family, little girls, the beauty in the earth, and much more.
This series of kits, papers, and alpha contains an eclectic mix of colors and patterns.
Plum, blush, pink, milk chocolate, and denim comprise the colors in Granny's Trunk. Enjoy uncovering many treasures and documenting many memories,
as you explore Granny's Trunk.
Granny's Trunk is also on special for 2 weeks
! You can get the kit and coordinating packages for
25%
off the already low price!
Spend some time discovering the treasures of
G
ranny's Trunk
....you can find it
HER
E
Here are a few of the pages made so far with Granny's Trunk......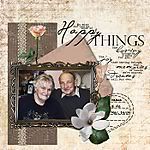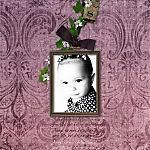 Granny's Trunk is also going to be used for the
Brag Book Exchange at goDigitalScrapbooking
,
running NOW through the 9th of May! You can get more info
HERE
!
Thanks for looking, and have a wonderful time discovering the treasures in
Granny's Trunk
!